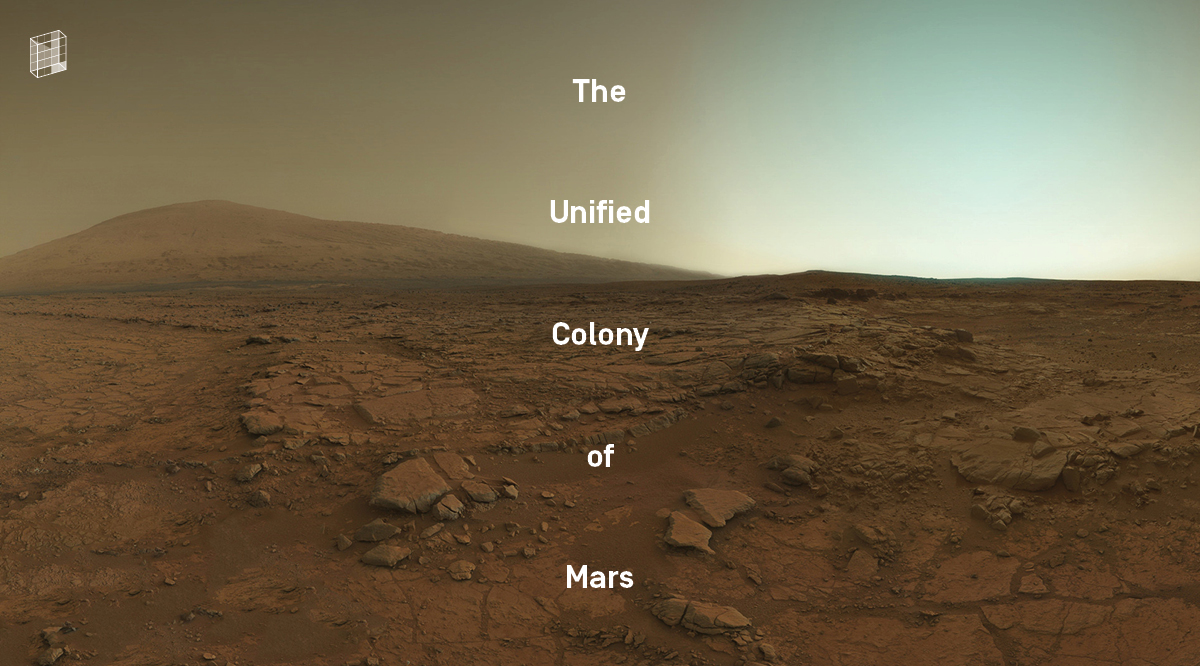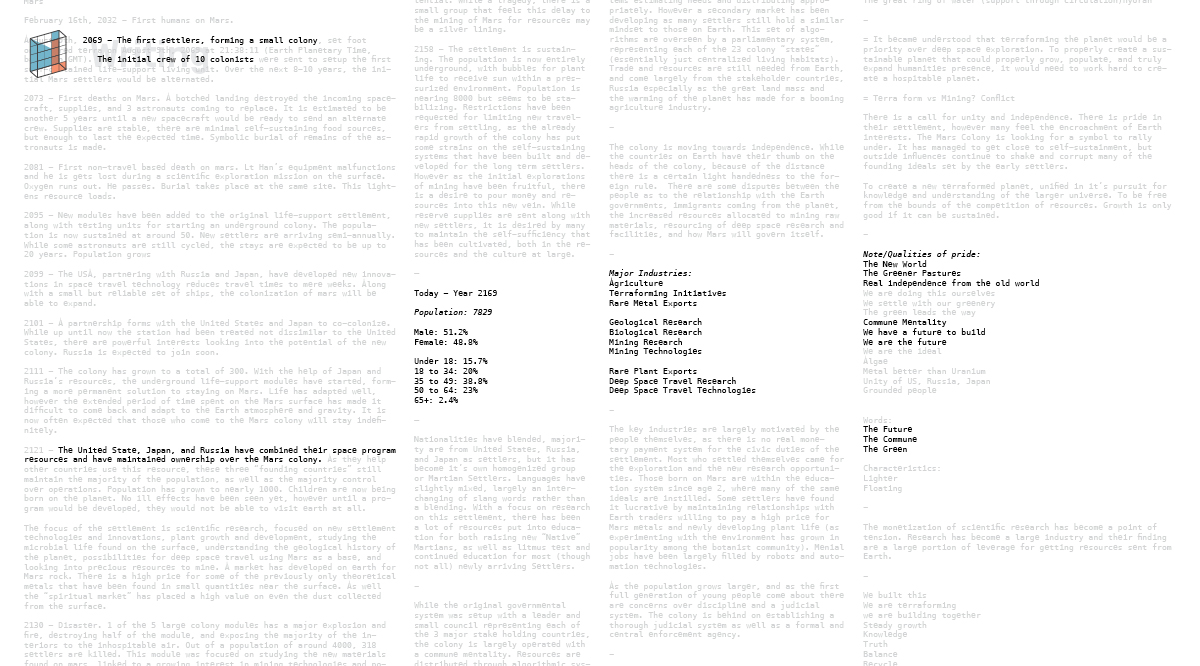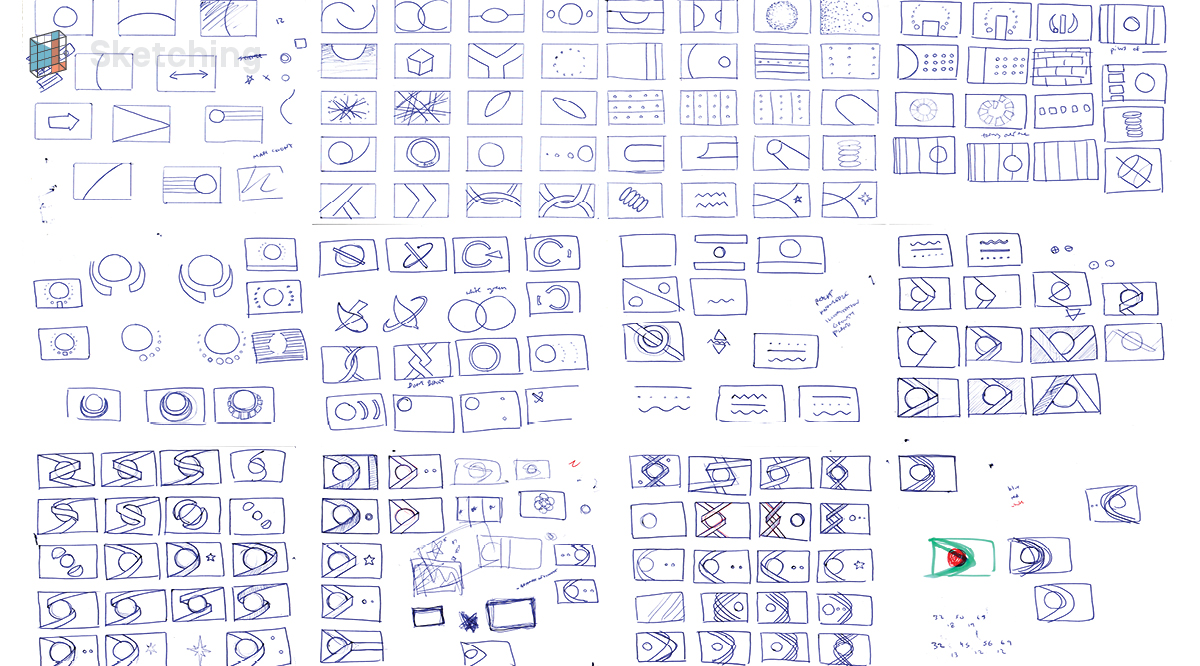 Mars, 2169
Founded in 2069 combining resources from the United States, Japan, and Russia, the colony started with a need to maintain a relationship with the original founding countries on Earth. In 2169, on the centennial of the founding, the colony is ready for independence and has unveiled the symbol of the future of Mars.
The imagery encapsulates the colony, representing the past, present, and future of the first extra-terra state.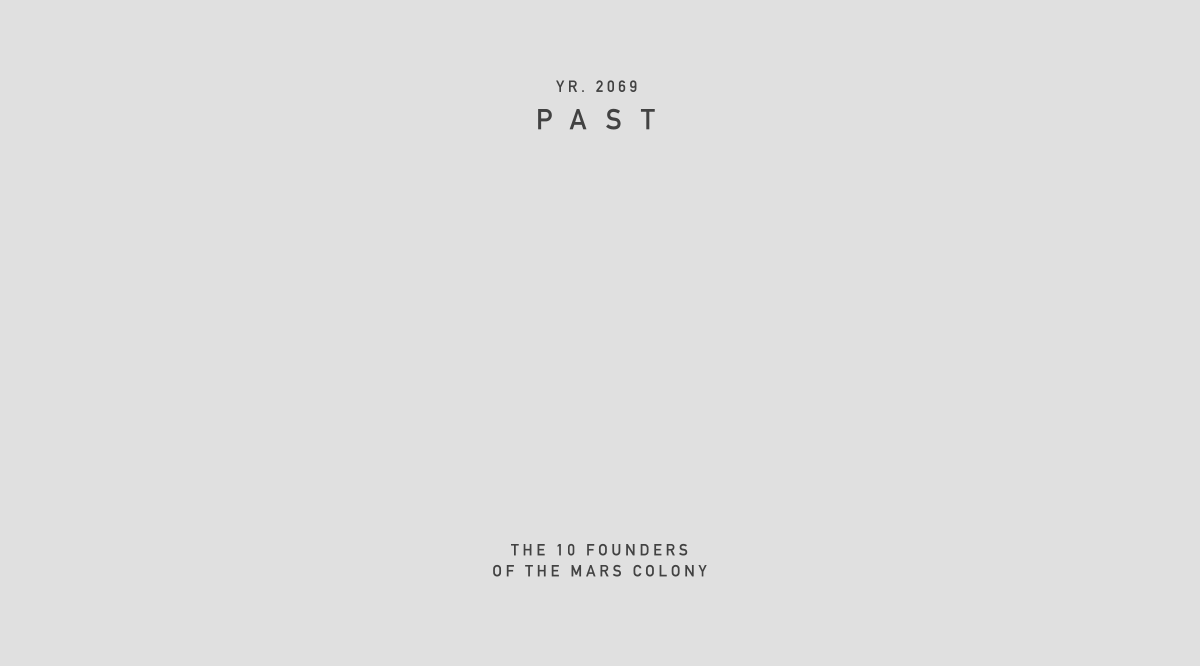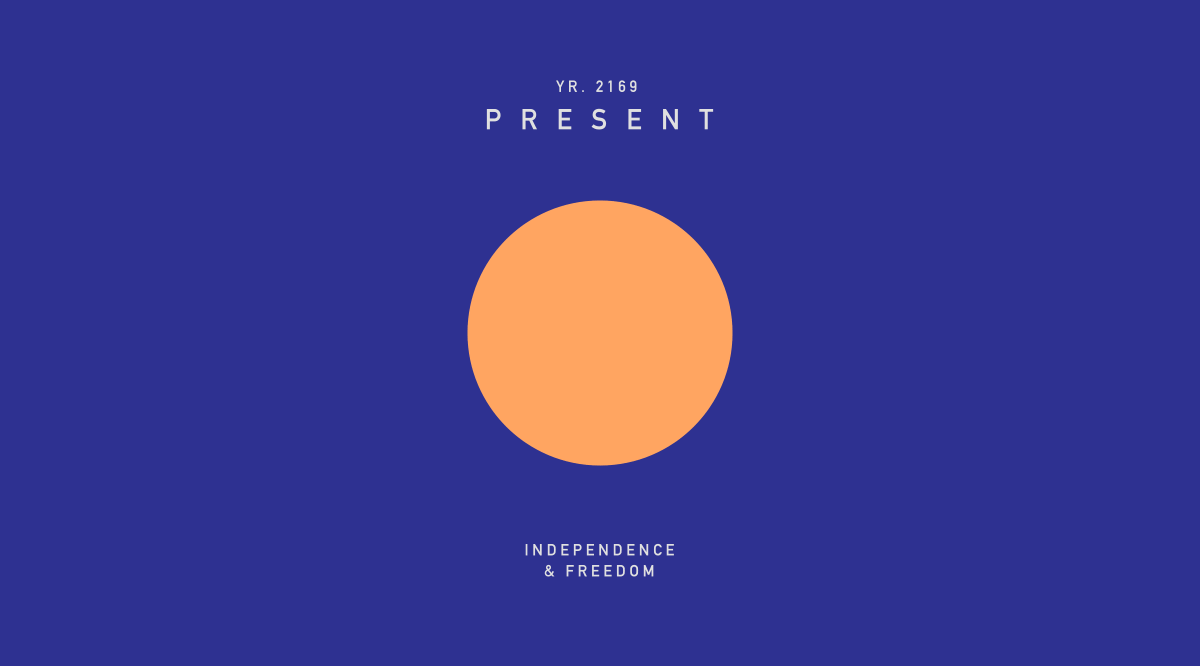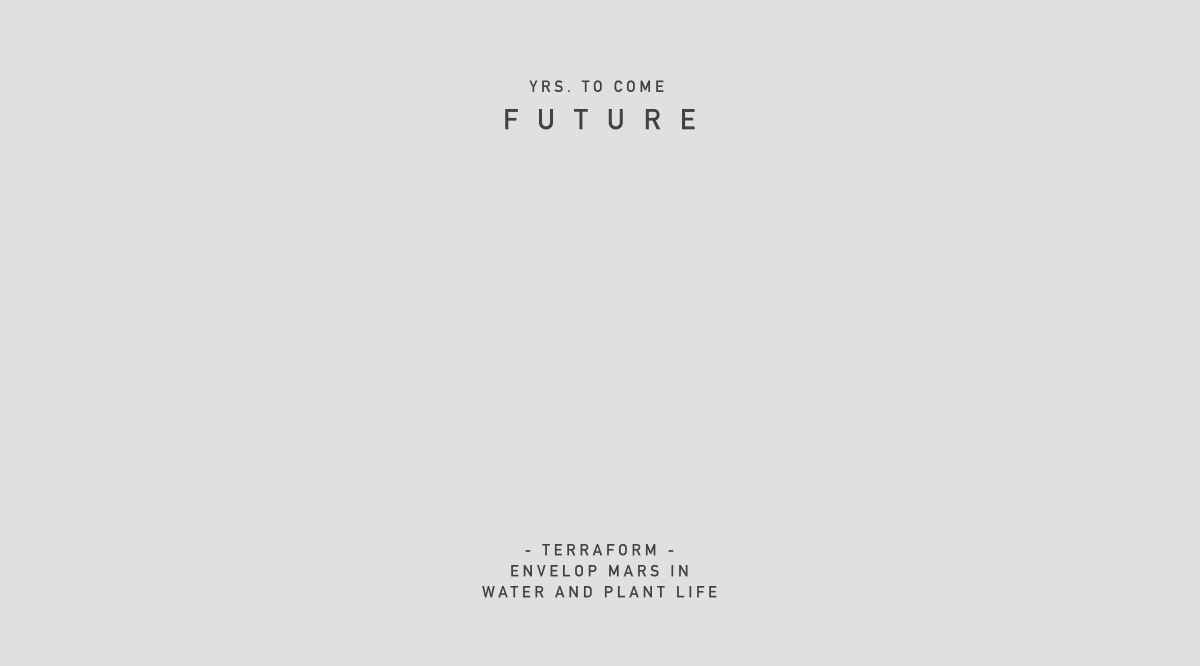 "The Wings"
With little atmosphere currently on Mars, the colonists found their flag would not wave as it would on earth. Simply draping the flag on their buildings and vehicles became their preferred display method. This alternate orientation evokes a theme of independence, freedom, and rebirth.
As the new state moves forward, the path to a better future seems clear; however, the ideals of the colony, a grounding in science and fact above all, a sharing and communal mentality, and martian exceptionalism, has led to only a select few being seen as capable of leading the colony through their ambitious plans and maintaining the ideals and state order that has made independence possible.
Over the the following decades, as the population and foreign governments interest in Mars' natural resources grows, there is more pressure for maintaining that order. The UCM has increasingly relied on state media and political rallies to ensure the ideals of the state are also held by its people.
"Strength in unity. We walk in-step towards our future."